RESERVATION FORM: 1) Choose destination, date and time. 2) Select vehicle. 3) Fill address and passengers information.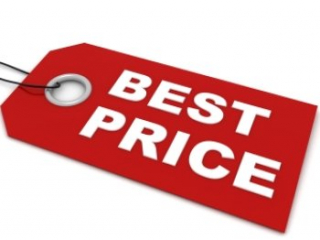 Cheaper Taxi in Cyprus | Book at best price
If you need quick travel with added comfort and zero stress this is the correct place. Whether you're planning on a city break, heading to the airport Larnaca or getting to a particular address, our Cyprus Taxi Service makes sure you accomplish your travel plan exceptionally affordable and quick. Our website enable you to travel with ease by helping you to book a taxi online in Cyprus with cheap cab quotes that best suits your need. Through our web, you get to choose the best cabs of your choice. You're all set for your fast and stress-less journey with us.
▶No hidden fees
▶Free child seat
▶Paid road charges and parking
▶24-hour reception
▶Insurance of passangers
▶All prices include VAT
▶Help for

your luggage

▶Free water for all passengers
▶Payment online or cash
▶Wi-fi
| from | to | Taxi | Minivan 6 | 13 seats |
| --- | --- | --- | --- | --- |
| Larnaca airport | Larnaca town | 20.00 € | 35.00 € | 55.00 € |
| Larnaca airport | Ayia Napa | 49.99 € | 54.95 € | 78.00 € |
| Larnaca airport | Nicosia | 55.00 € | 65.00 € | 78.00 € |
| Larnaca airport | Paphos airport | 90.00 € | 99.00 € | 135.00 € |
| Larnaca airport | Paphos town | 94.35 € | 119.27 € | 148.25 € |
| Larnaca airport | Protaras | 44.18 € | 64.74 € | 85.00 € |
| Larnaca airport | Ercan airport | 75.00 € | 100.00 € | 130.00 € |
| Larnaca airport | Larnaca bay | 22.00 € | 35.00 € | 55.00 € |
| Larnaca airport | Limassol | 54.83 € | 59.83 € | 85.00 € |
| Larnaca airport | Famagusta | 65.00 € | 90.00 € | 110.00 € |
| Larnaca airport | Kyrenia | 75.00 € | 100.00 € | 135.00 € |
| Larnaca airport | Polis , Latchi | 130.00 € | 150.00 € | 170.00 € |
| Larnaca airport | Pissouri | 70.00 € | 90.00 € | 120.00 € |
| Larnaca airport | Aphrodite Hills | 80.00 € | 100.00 € | 130.00 € |
| Larnaca airport | Coral bay | 100.00 € | 135.00 € | 155.00 € |
| Larnaca airport | Bafra | 110.00 € | 155.00 € | 210.00 € |
| Larnaca airport | Aldiana-Robinson club | 20.00 € | 30.00 € | 55.00 € |
| Larnaca airport | Lefkara | 35.00 € | 50.00 € | 65.00 € |
| Larnaca airport | Troodos | 90.00 € | 115.00 € | 145.00 € |
| Larnaca airport | Kapparis | 50.00 € | 65.00 € | 85.00 € |
| Larnaca airport | Pernera | 50.00 € | 65.00 € | 85.00 € |
| Larnaca airport | Paralimni | 50.00 € | 65.00 € | 85.00 € |
| Larnaca airport | Ayia Thekla | 40.00 € | 55.00 € | 78.00 € |
| Larnaca airport | Chloraka | 90.00 € | 120.00 € | 145.00 € |
| Larnaca airport | Tala | 105.00 € | 130.00 € | 175.00 € |