RESERVATION FORM: 1) Choose destination, date and time. 2) Select vehicle. 3) Fill address and passengers information.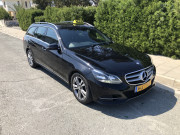 Taxi transfer from Larnaca Airport to Limassol
Transfer includes meeting at Larnaca Airport and transport up to four passengers. Prices include free child seats and water for all passengers, all airport taxes and travel related to the transfer. Our company can help you 24/7 allways with Airport transfer from/to Limassol. Transfer time Larnaca Airport-Limassol is arround 55 minutes with distance approximately 55 km. Taxi vehicle is equipped with boothled water for all passengers and strong WI-FI for all customers. Drivers speak your language well. Cars is new and big, with space for many suitcasses. Taxi Larnaca Airport Transfer from/to Limassol will cost 55€ (one way). On the way back we offer all trips with discount 10%.
▶No hidden fees
▶Free child seat
▶Paid road charges and parking
▶24-hour reception
▶Insurance of passangers
▶All prices include VAT
▶Help for

your luggage

▶Free water for all passengers
▶Payment online or cash
▶Wi-fi
Limassol (/ˈlɪməsɒl/; Greek: Λεμεσός, romanized: Lemesós [lemeˈsos]; Turkish: Limasol or Leymosun) is a city on the southern coast of Cyprus and capital of the district with the same name. Limassol is the second largest urban area in Cyprus after Nicosia, with an urban population of 183,658[1] and a metropolitan population of 239,842.
In 2014, Limassol was ranked by TripAdvisor as the 3rd up-and-coming destination in the world, in its Top 10 Traveler's Choice Destinations on the Rise list. The city is also ranked 89th worldwide in Mercer's Quality of Living Survey (2017).
In the 2020 ranking published by the Globalization and World Cities Research Network, Limassol was classified as a "Gamma −"
Limassol was built between two ancient Greek cities, Amathus and Kourion, and during Byzantine rule it was known as Neapolis (new town). Limassol's historical centre is located around its medieval Limassol Castle and the Old Port. Today the city spreads along the Mediterranean coast and has extended much farther than the castle and port, with its suburbs stretching along the coast to Amathus. To the west of the city is the Akrotiri Area of the British Overseas Territory of Akrotiri and Dhekelia.
Public transport in Limassol is served by buses. Limassol is connected to other cities in Cyprus via intercity buses.
The city is a highway hub, Limassol crosses some motorways:
A1 motorway to the north, to Nicosia
A5 motorway to the east, to Larnaca and Famagusta
A6 motorway to the west, to Paphos
Also, there is also B8 road from city to Troodos Mountains in north.
The city is close to two international airports: Larnaca International Airport (situated ~50 km (31 mi) north-east from city) and Paphos International Airport (situated ~50 km (31 mi) north-west from city).
Port of Limassol is main seaport in Cyprus.
Source: wikipedia.org
How much is a taxi from Larnaca Airport to Limassol?
| | | |
| --- | --- | --- |
| Taxi price from Larnaca Airport to hotels in Cyprus | Day/night | time |
| FOUR SEASONS, Limassol | 54,99€ | 50min |
| AMARA, Limassol | 54,99€ | 45min |
| GRAND RESORT, Limassol | 54,99€ | 45min |
| MEDITTERANIAN, Limassol | 54,99€ | 45min |
| CROWNE PLAZA, Limassol | 54,99€ | 45min |
| HARMONY BAY, Limassol | 54,99€ | 45min |
| PARKLINE, Limassol | 54,99€ | 45min |
| KAPETANIOS, Limassol | 54,99€ | 50min |
| POSEIDONIA, Limassol | 54,99€ | 50min |
| DARLEX APRT., Limasol | 54,99€ | 50min |
| ALASIA, Limassol | 54,99€ | 60min |
| ALINEA, Limassol | 54,99€ | 60min |
| LE VILLAGE , Limassol | 54,99€ | 55min |
| PEFKOS, Limassol | 54,99€ | 70min |
| MARIANNA, Limassol | 54,99€ | 55min |
| PIER BEACH, Limassol | 54,99€ | 55min |
| AJAX, Limassol | 54,99€ | 55min |