RESERVATION FORM: 1) Choose destination, date and time. 2) Select vehicle. 3) Fill address and passengers information.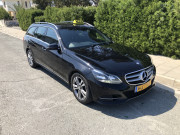 Taxi transfer from Larnaca Airport to Ayia Napa
Transfer includes meeting at Larnaca Airport and transport up to four passengers. Prices include free child seats and water for all passengers, all airport taxes and travel related to the transfer. Our company can help you 24/7 allways with Airport transfer from/to Ayia-Napa. Transfer time Larnaca Airport-Ayia Napa is arround 40 minutes with distance approximately 45 km. Taxi vehicle is equipped with boothled water for all passengers and strong WI-FI for all customers. Drivers speak your language well. Cars is new and big, with space for many suitcasses. Taxi Larnaca Airport Transfer from/to Ayia Napa will cost 54,99€ (one way). On the way back we offer all trips with discount 10%.
▶No hidden fees
▶Free child seat
▶Paid road charges and parking
▶24-hour reception
▶Insurance of passangers
▶All prices include VAT
▶Help for

your luggage

▶Free water for all passengers

▶Payment online or cash

▶Wi-fi
Ayia Napa is the largest tourist resort in Cyprus, with a 27,000-person-bed capacity and more than 175 hotels and apartments of all sizes. In 2017, the resort received over 700,000 tourists and accommodated 5 million overnight stays, representing approximately 30% of all Cyprus overnight stays.
Beginning in the 2010s, under Mayor Yiannis Karousos, the city has sought to expand tourist offeringsand declared an aim of discouraging rowdy groups of young tourists and becoming "the best and most cosmopolitan tourist resort of the Mediterranean" by 2030.Since 2013, it has shut down problematic establishments, upgraded infrastructure, hotels, and restaurants, and added facilities such as a new marina and the underwater museum.The vision set by the city is supported by the Cyprus Tourism Strategy, which was completed in March 2017 and aims for Ayia Napa to be "regarded as one of Europe's top three beach and nightclubbing holiday destinations [...] offering the best beach and marine experience in Cyprus for young adults, complemented by international standard beach clubs and nightlife". The strategy evaluated the then quality of Ayia Napa as 3.4/5 and proposed that it should plan to increase its quality to 4.4/5.
Ayia Napa was recognised as a Prime City Destination by the Oxford Business Assembly, and in 2018 was awarded the International flag of investment and innovation attractiveness 'Flag of Europe" and the International Certificate of Excellence in Investment and Innovation (ICEII). Source: Wikipedia.org
How much is a taxi from Larnaca Airport to Ayia Napa?
| | | |
| --- | --- | --- |
| Taxi price from Larnaca Airport to hotels in Cyprus | Day/night | time |
| ADAMS, Ayia Napa | 54,99€ | 50min |
| NISSI BEACH, Ayia Napa | 54,99€ | 40min |
| NISSIBLU BEACH RESORT, Ayia Napa | 54,99€ | 40min |
| LIMANAKI, Ayia Napa | 54,99€ | 40min |
| GRECIAN BAY, Ayia Napa | 54,99€ | 40min |
| ATLANTICA SUNGARDENS, Ayia Napa | 54,99€ | 45min |
| ATLANTICA AENEAS, Ayia Napa | 54,99€ | 40min |
| SO WHITE, Ayia Napa | 54,99€ | 35min |
| CHRISTOPHINIA, Ayia Napa | 54,99€ | 40min |
| EVABELLE, Ayia Napa | 54,99€ | 40min |
| EURONAPA, Ayia Napa | 54,99€ | 40min |
| NESTOR, Ayia Napa | 54,99€ | 40min |
| ANESIS, Ayia Napa | 54,99€ | 40min |
| FLORIDA, Ayia Napa | 54,99€ | 40min |
| RIVER ROCK, Ayia Napa | 54,99€ | 40min |