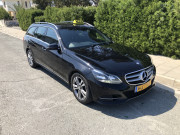 Taxi transfer from Larnaca Airport to Ayia Napa
Transfer includes meeting at Larnaca Airport and transport up to four passengers. Prices include free child seats and water for all passengers, all airport taxes and travel related to the transfer. Our company can help you 24/7 allways with Airport transfer from/to Ayia-Napa. Transfer time Larnaca Airport-Ayia Napa is arround 40 minutes with distance approximately 45 km. Taxi vehicle is equipped with boothled water for all passengers and strong WI-FI for all customers. Drivers speak your language well. Cars is new and big, with space for many suitcasses. Taxi Larnaca Airport Transfer from/to Ayia Napa will cost 54,99€ (one way). On the way back we offer all trips with discount 10%.
How much is a taxi from Larnaca Airport to Ayia Napa?
| | | |
| --- | --- | --- |
| Taxi price from Larnaca Airport to hotels in Cyprus | Day/night | time |
| ADAMS, Ayia Napa | 54,99€ | 50min |
| NISSI BEACH, Ayia Napa | 54,99€ | 40min |
| NISSIBLU BEACH RESORT, Ayia Napa | 54,99€ | 40min |
| LIMANAKI, Ayia Napa | 54,99€ | 40min |
| GRECIAN BAY, Ayia Napa | 54,99€ | 40min |
| ATLANTICA SUNGARDENS, Ayia Napa | 54,99€ | 45min |
| ATLANTICA AENEAS, Ayia Napa | 54,99€ | 40min |
| SO WHITE, Ayia Napa | 54,99€ | 35min |
| CHRISTOPHINIA, Ayia Napa | 54,99€ | 40min |
| EVABELLE, Ayia Napa | 54,99€ | 40min |
| EURONAPA, Ayia Napa | 54,99€ | 40min |
| NESTOR, Ayia Napa | 54,99€ | 40min |
| ANESIS, Ayia Napa | 54,99€ | 40min |
| FLORIDA, Ayia Napa | 54,99€ | 40min |
| RIVER ROCK, Ayia Napa | 54,99€ | 40min |